Recently, Ma jardinerie opened a brand new store in Aubange, the place to be for those who love their garden. To cover a surface of 1950m2 with sound and music, a thight cooperation was born between Rexel Arlon and ArtSound.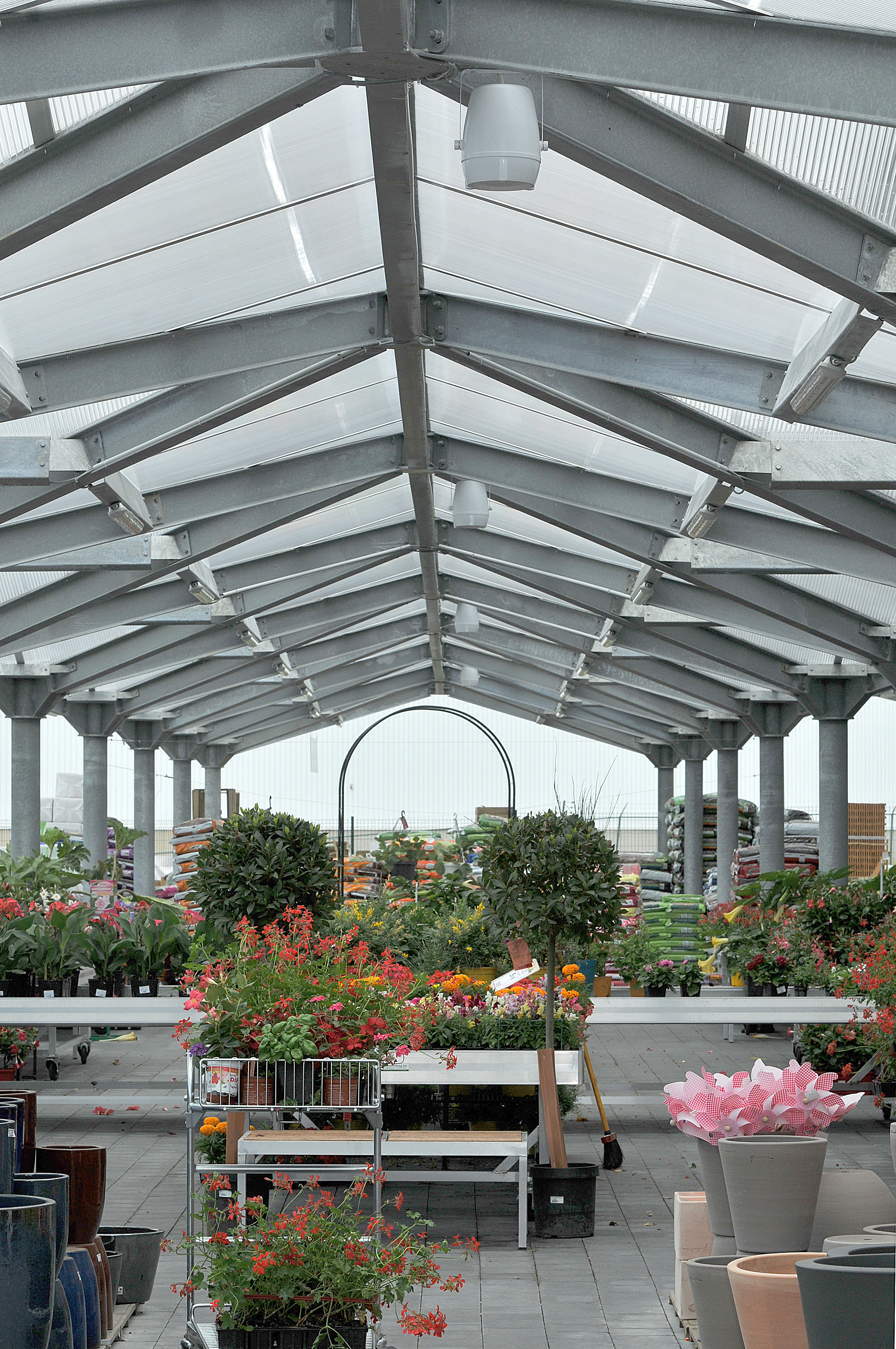 Discrete loudspeakers
In the search for a powerful and sustainable solution, the obvious choice was Artsound's 100V-system. The waterproof ASW55.2T speaker was a logic choice to guarantee a good balance between power and quality. For Ma Jardinerie the focus and passion are their lush plants, so we found it a good idea to place all loudspeakers as discreet as possible.
Also in the bureau (A zone of 150m2), we chose discretion. The built-in MDT600-P's where the appropriate solution.
Inside, outside, discreet or in your face? We believe in a tailor-made solution for every client.
For the outside zones this was the PSW20 project speaker, made from ABS and specially designed for industrial spaces and large surfaces to efficiently carry music as well as broadcasts.
High-performance microfoons
Of course, a project of this scale needs a strong enough amplifier to be able to carry the sound satisfactory. The MX500S makes sure every zone has an adjustable volume and moreover, it makes sure every message can be broadcasted in a specific zone.
That is a handy feature to have but on the other hand, the message has to be loud and clear. The MIC318does this job and it does it very well.
With it's on-board buttons you can easily decide which zone you want your message to be broadcasted. One, two, three zones or maybe to the whole building? Not a problem! The microphone produces a clear and understandable sound that mutes the music temporarily. Roger that?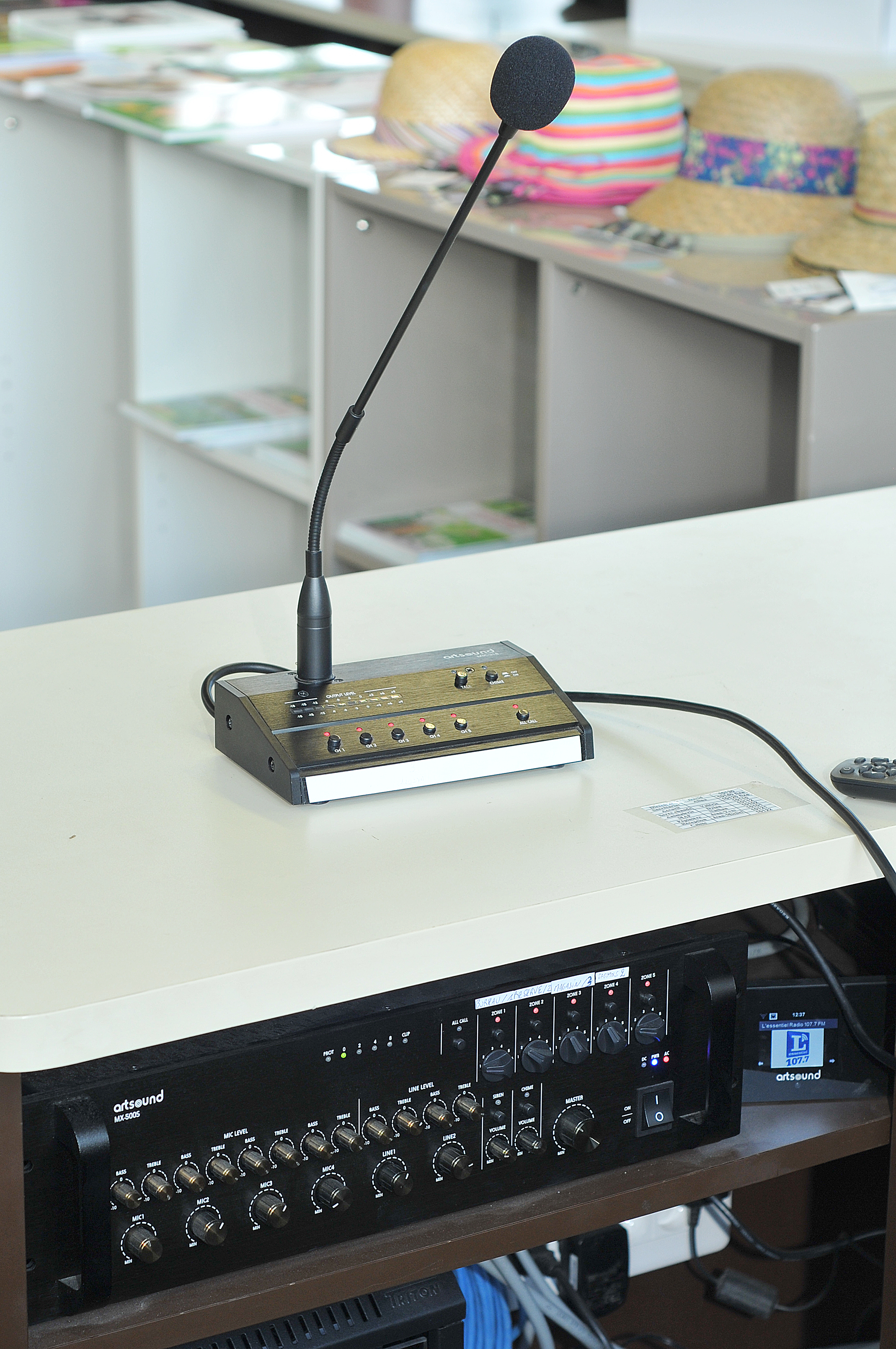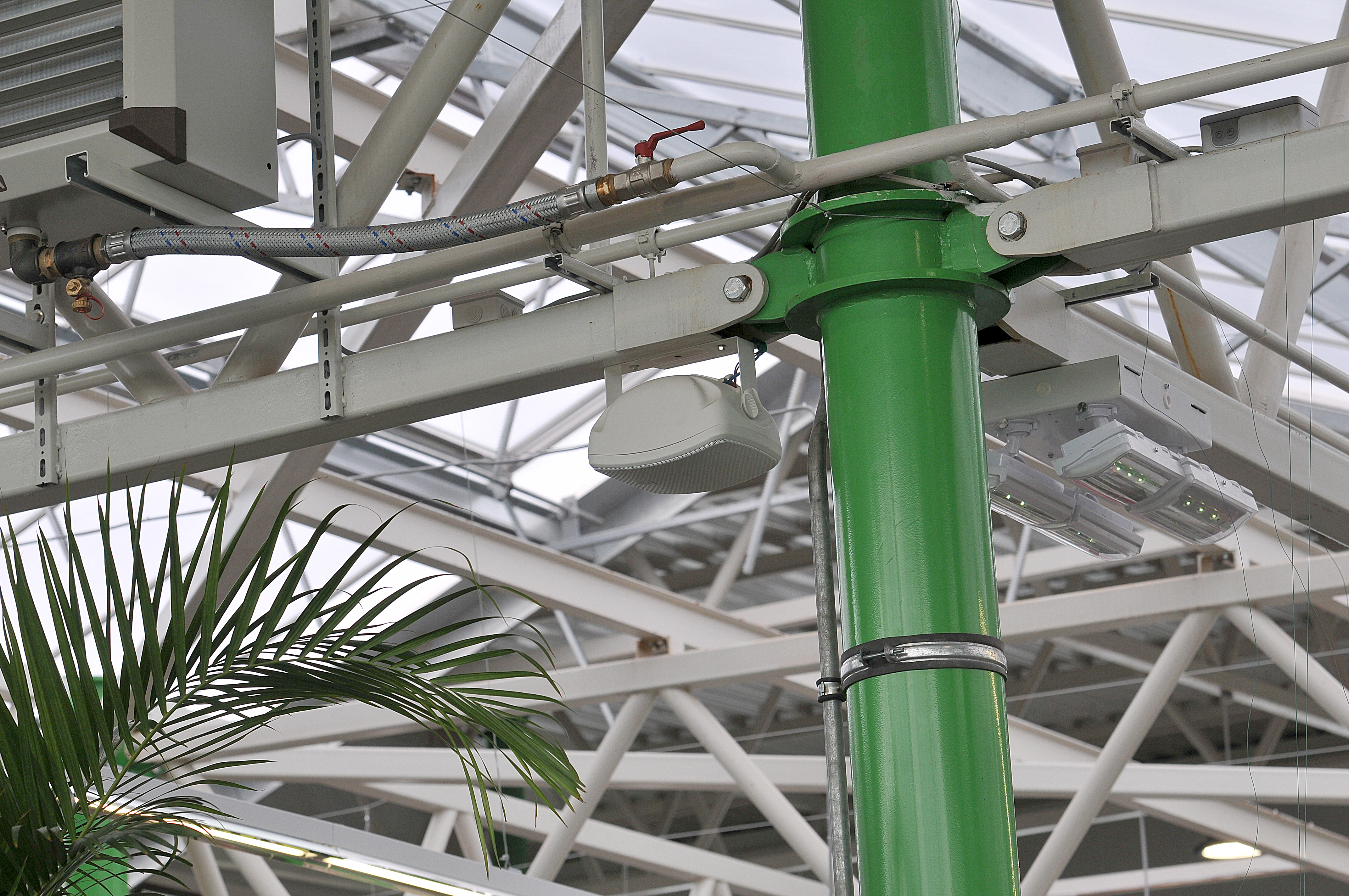 This project is a great example of our 100V-system. Or, in other words, a good example of our tailor-made, personal approach.
And that doesn't have to cost anything: get your free of charge support for audio projects now.
Discover more about Ma jardinerie on www.majardinerie.com
Project sold by Rexel Arlon
Conceptualisation by Emmanuel Navez