Instant atmosphere at the table

A hip refectory with a trendy gym filled with a rich, warm sound contributes to greater job satisfaction on the shop floor and gives the team spirit a firm boost!
Christeyns, founded in 1946 and based in Ghent, is a company that has quickly grown into a major player on the global chemical market. With a focus on sustainability, Christeyns produces top quality hygiene solutions. When the former Ghent discotheque 'Culture Club' was taken over, this old club was converted into a new refectory and relaxation area for their employees. This, of course, also included an accompanying audio system.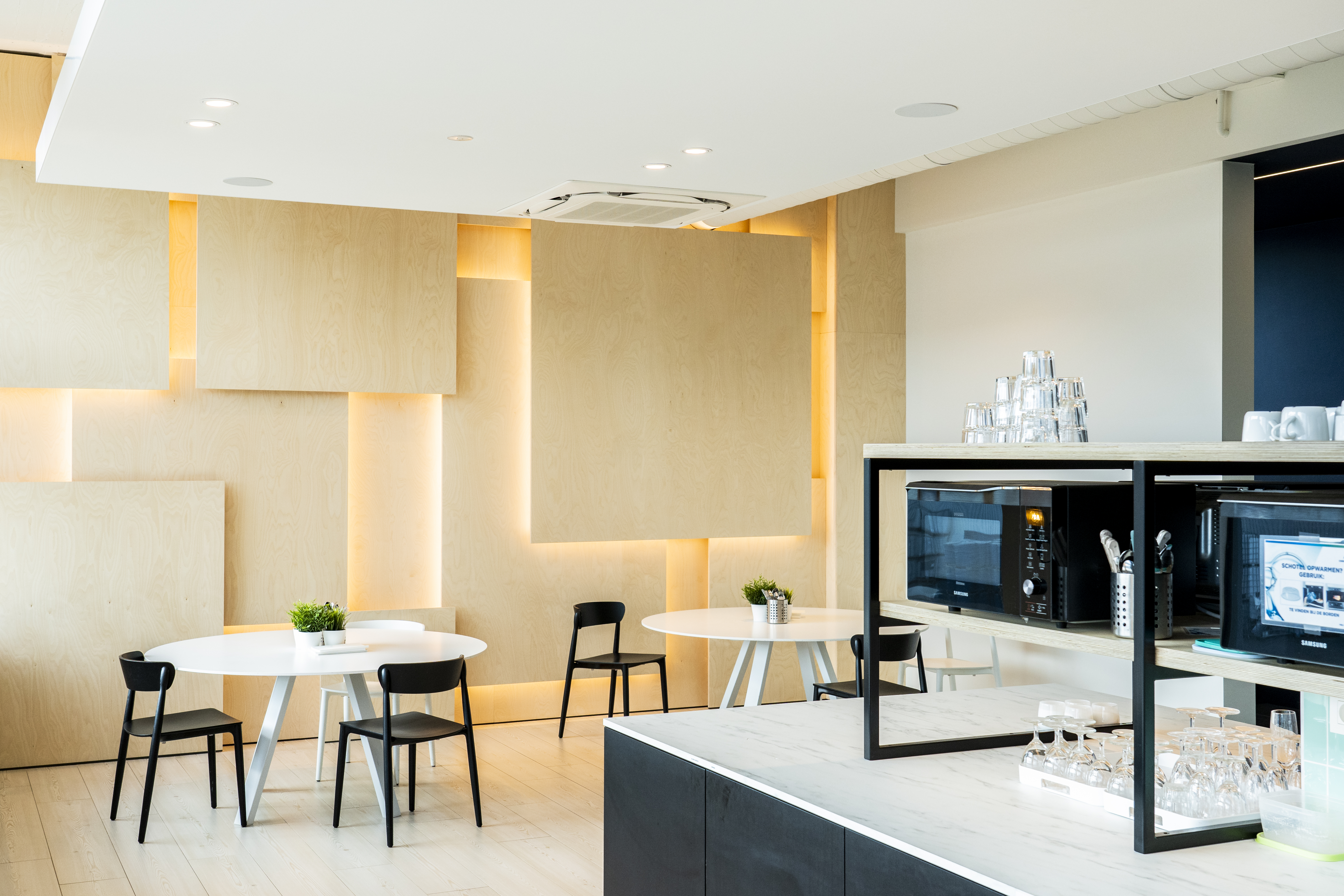 Speakers in the refectory and relaxation area
ArtSound was able to provide the right solution. In the refectory as well as in the relaxation area, the sleek FL501T onwall loudspeakers were installed.
The grille of this professional speaker is remarkably finetuned, while its warm sound carries far. Performance in sound, subtlety in design!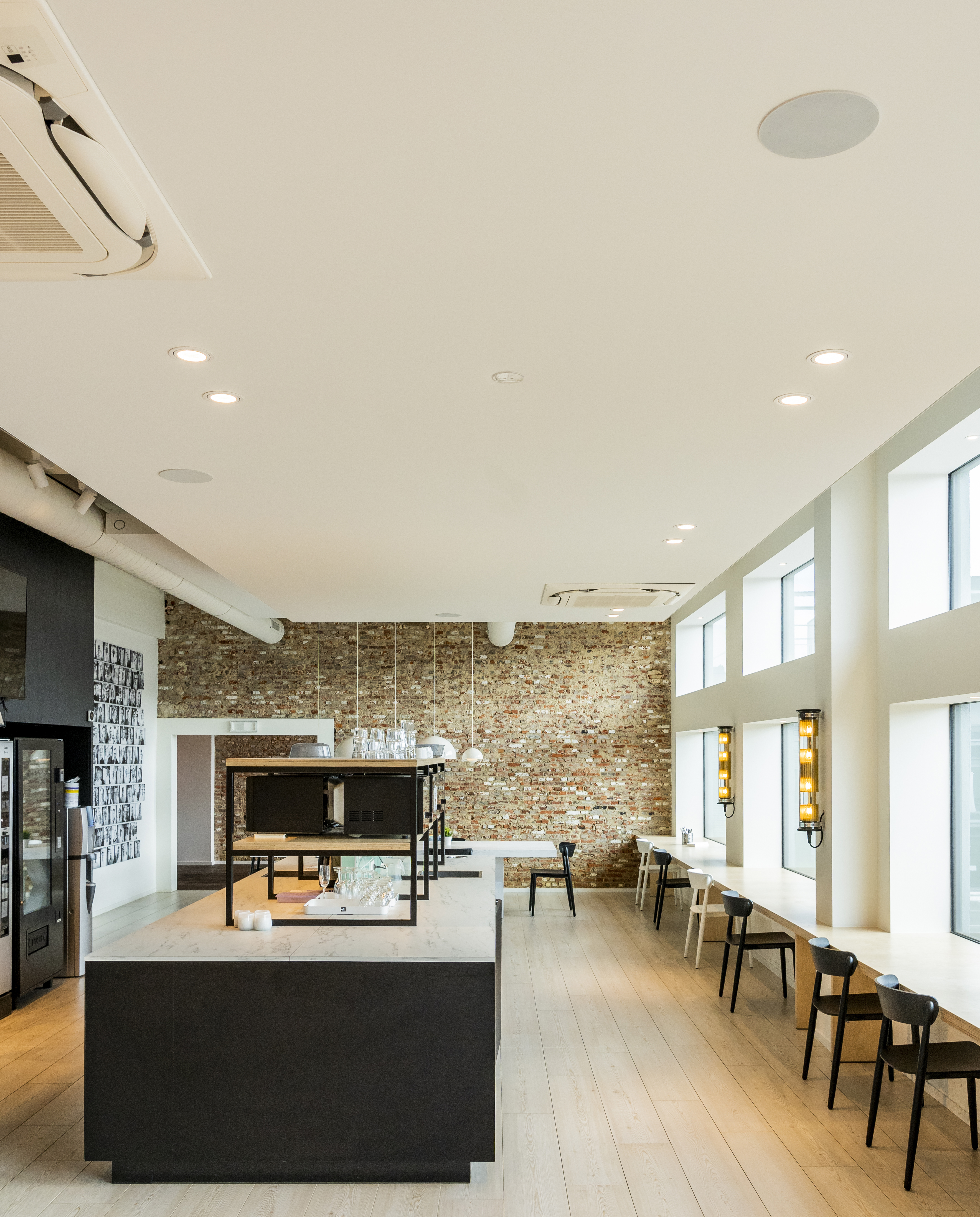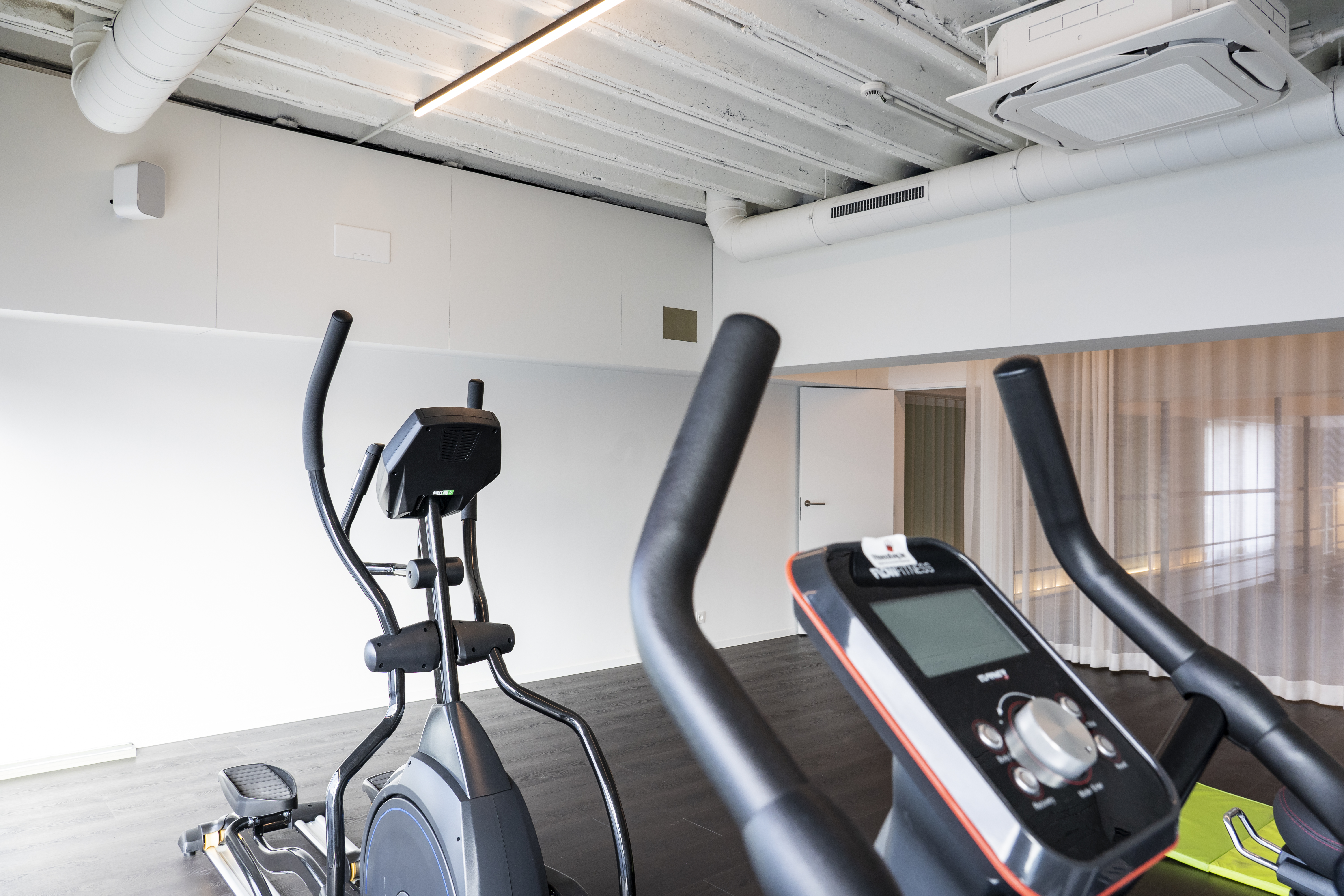 Speakers in the gym

In the gym, we worked with the white Universals series. These speakers provide an instant musical boost thanks to their detailed sound reproduction! Thanks to their timeless design, they fit perfectly into modern interiors.
Internet radio and musical streaming
The RI65 source was connected to the amplifier. This way, employees can not only listen to internet radio, but also stream their favourite music via their smartphone, using Spotify or Bluetooth.
With this audio solution, ArtSound created a pleasant and lively atmosphere within Christeyns' C-CLUB.