ROCK
Outsiders, Rock loudspeaker, 130W
Waterproof/ UV proof

Exceptional power (6.5" driver)

Bass reflex
Free delivery within 3 working days
in Benelux
Secured payment
With iDeal, Credit Card, Bancontact, KBC/CBC and Belfius
Purchased through webshop: 1 year extra warranty
3 years in total
Description
Rock is a speaker in the shape of a rock, blending into the background when used in a garden. Thanks to the special bass reflex it has a powerful sound dispersal (up to 130 watt) and can produce excellent sound quality over a wide area. The Rock is also available in PA (100 V system)
Remarkably discreet
This outdoor speaker in the shape of a rock blends into the vegetation around a terrace or garden. No distracting elements, just undisturbed enjoyment of every vibration.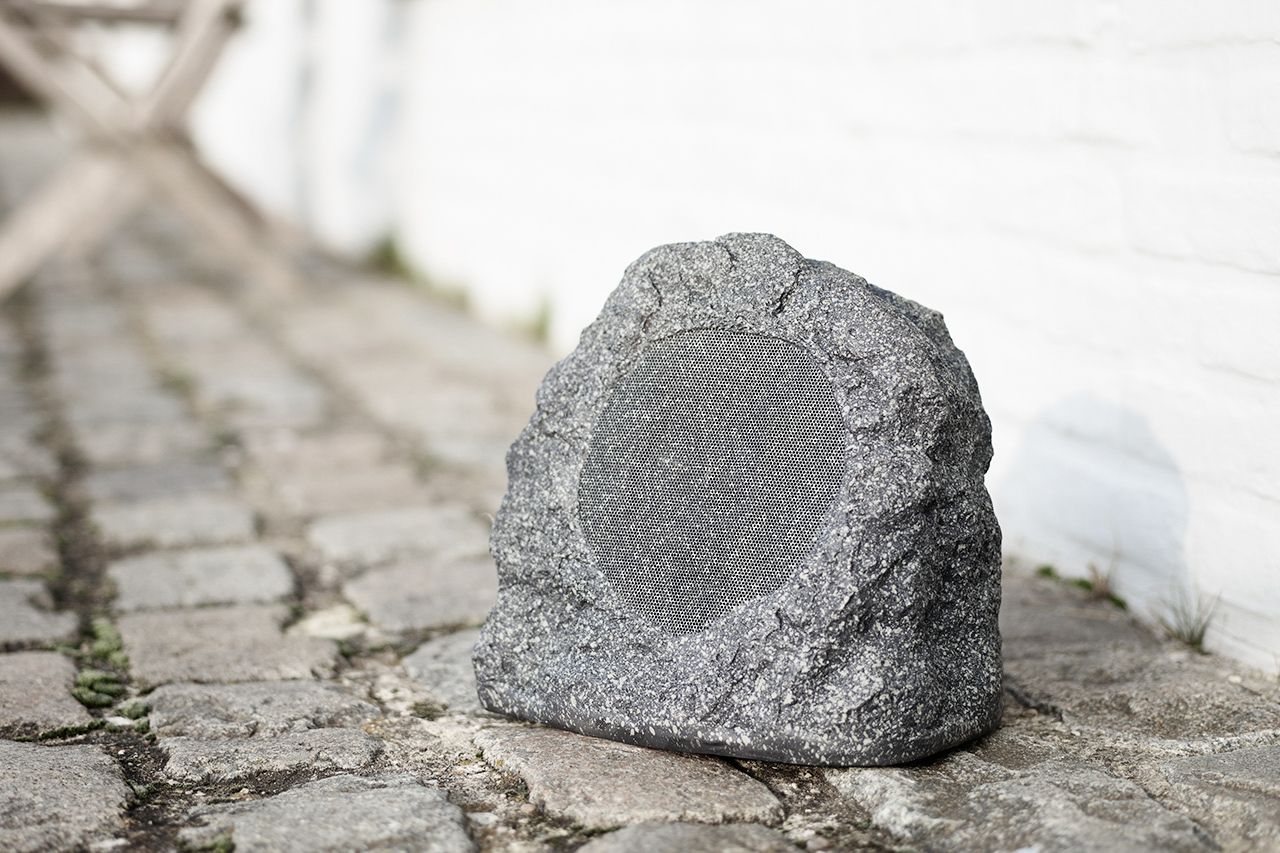 Waterproof with a unique bass reflex
The AS Rock is water and UV resistant (IP54) and yet has a bass reflex. An extra port through which the low tones fill your garden and you enjoy a particularly warm sound. The opening is specially treated to prevent moisture or water from seeping in. Unique in its kind.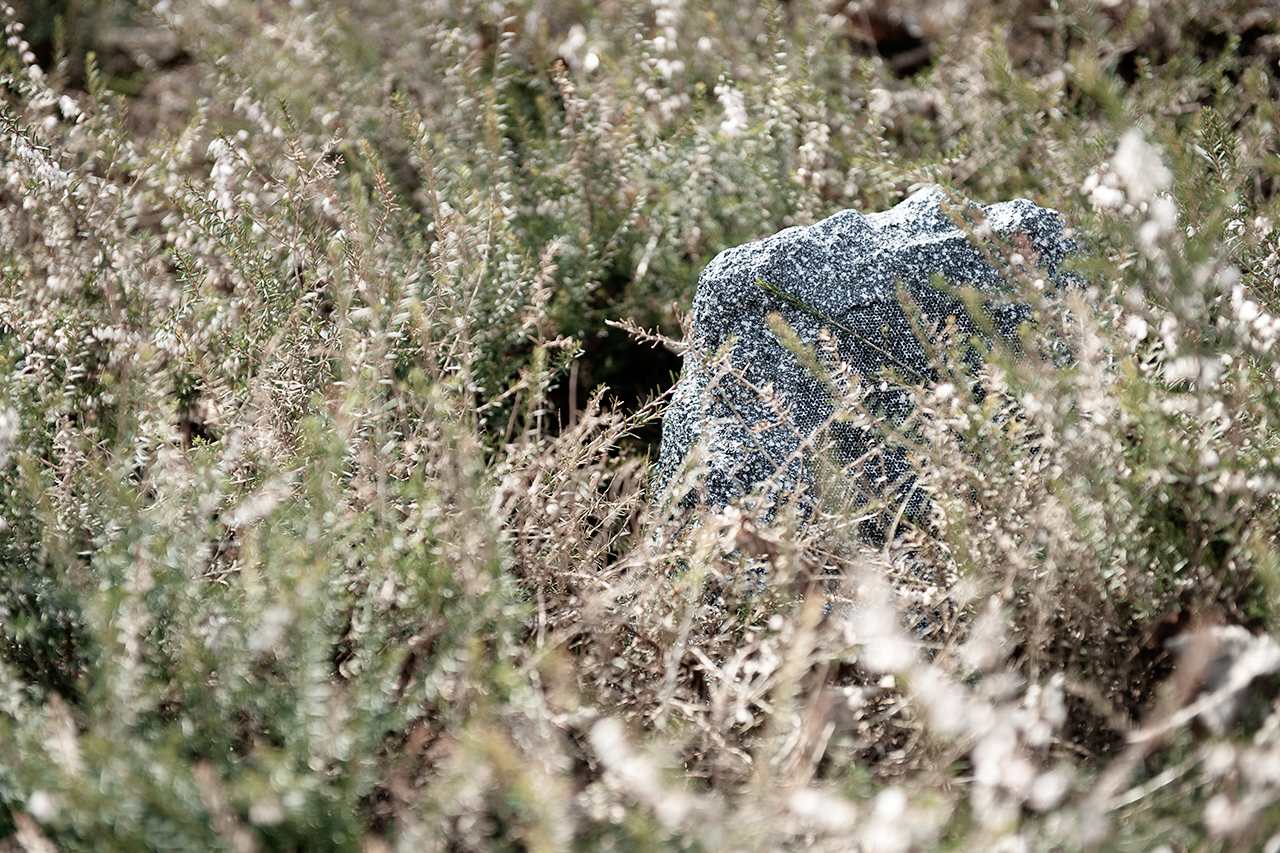 Gracious sound
The AS rock speaker has a 6.5" driver on board. This allows it to come out particularly powerful. Thanks to the tuned dispersion differential, the music spreads everywhere so that large areas are pimped musically.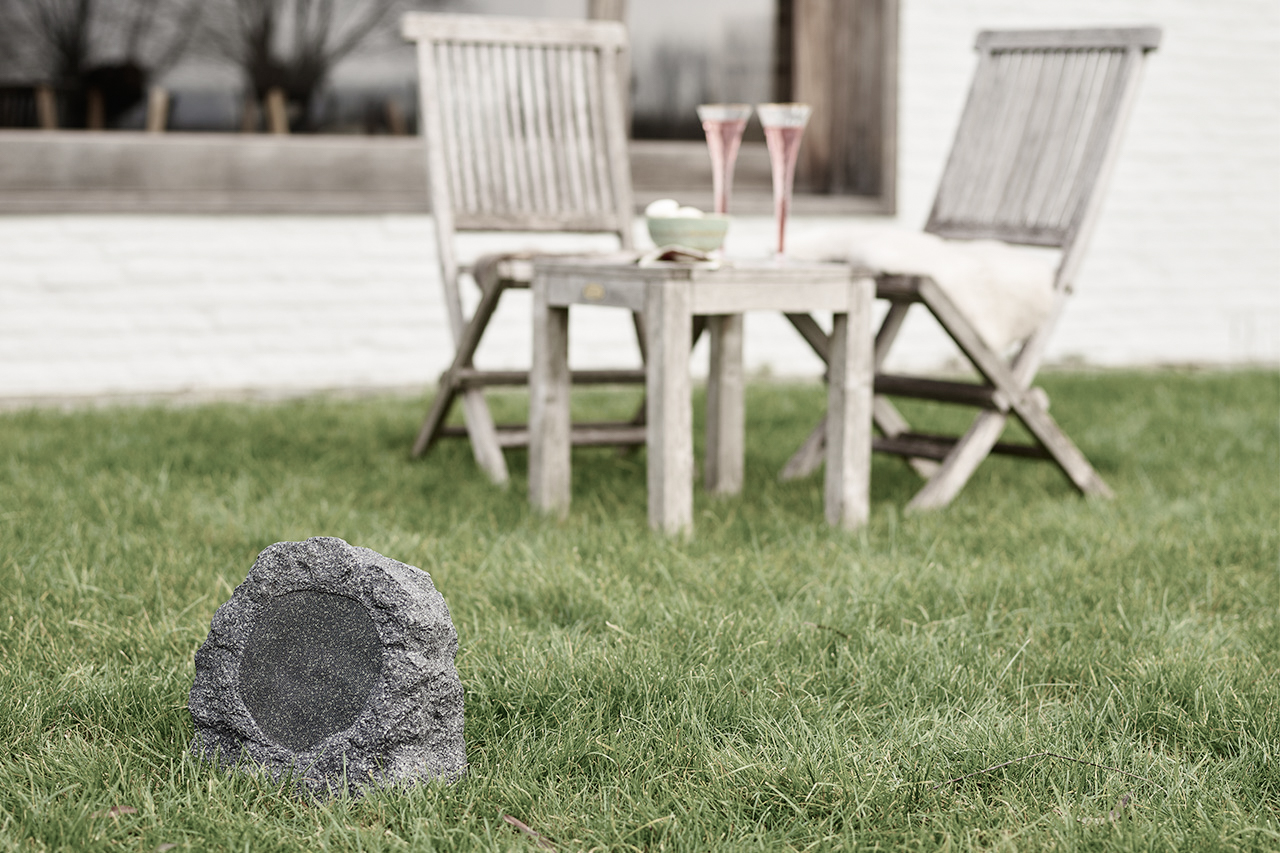 Frequency range
50Hz - 20kHz
Dimensions
320 x 230 x 270mm (h x w x d)
Amp power
20 - 100W (recommended)
Woofer characteristics
6.5" polypropylene carbon
Tweeter characteristics
0,5" PEI dome
Customers who bought this product also bought: