RE2080
Intiimi, 3-way inwall loudspeakers, rectangular, 160W
World-class acoustics in a three-way system, with patented drivers

Unique 3-way system. tweeter , midrange and woofer in one. Ideal for the living room or surround

Technical innovation: rotatable tweeter, double filters, and easy to install
Free delivery within 3 working days
in Benelux
Secured payment
With iDeal, Credit Card, Bancontact, KBC/CBC and Belfius
Purchased through webshop: 1 year extra warranty
3 years in total
Description
Intiimi is the Finnish word for purity. And purity is precisely the DNA that makes up this new high-end inwall speaker series. With a nearly frameless grill measuring a mere 1 millimetre, and a thickness of just under 5 millimetres, it breaks with all contemporary standards. Behind the grill is a curved front plate engraving with an elegant style and a unique tone controller. The titanium driver with a powerful neodymium magnet and a patented® suspension may be adjusted to suit your taste. The Intiimi series purifies the signal from the amplifier via an advanced separation filter and a correction filter. Intiimi produces a harmonious sound, under any conditions, with a perfect tone balance.
High-end speakers - world-class acoustics
More than two years of development culminated in a speaker where front plate and driver are cast in one piece. Together with the dual filter and Titanium drivers, the rotating tweeter, this makes for an unprecedented sound quality. Trouser leg flapping bass combined with crystal clear details.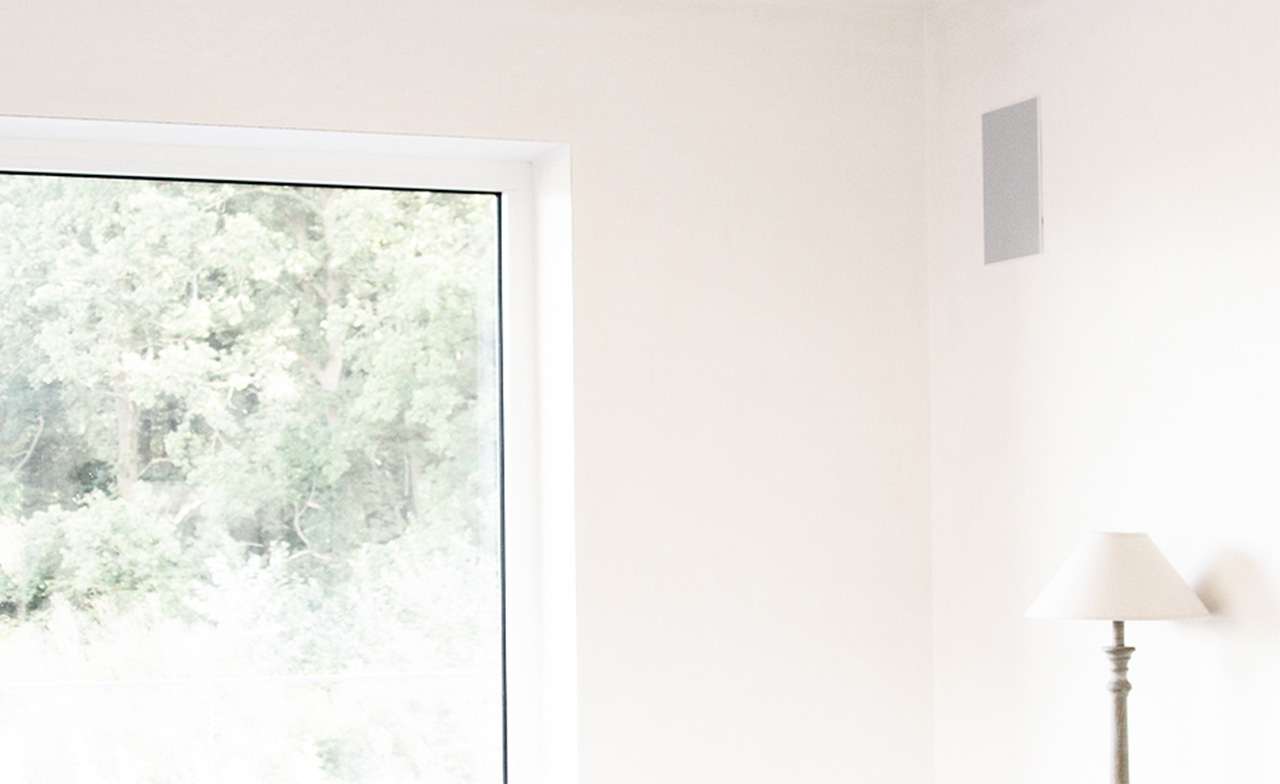 High-end speakers - Design excellence
This series of uncompromising speakers is world class, both aesthetically and acoustically. With an almost frameless 1-millimeter grille, a thickness of just under 5 millimeters, perfect angles and an extremely fine mesh grille, it defies all contemporary design standards. A speaker that integrates perfectly into your living environment.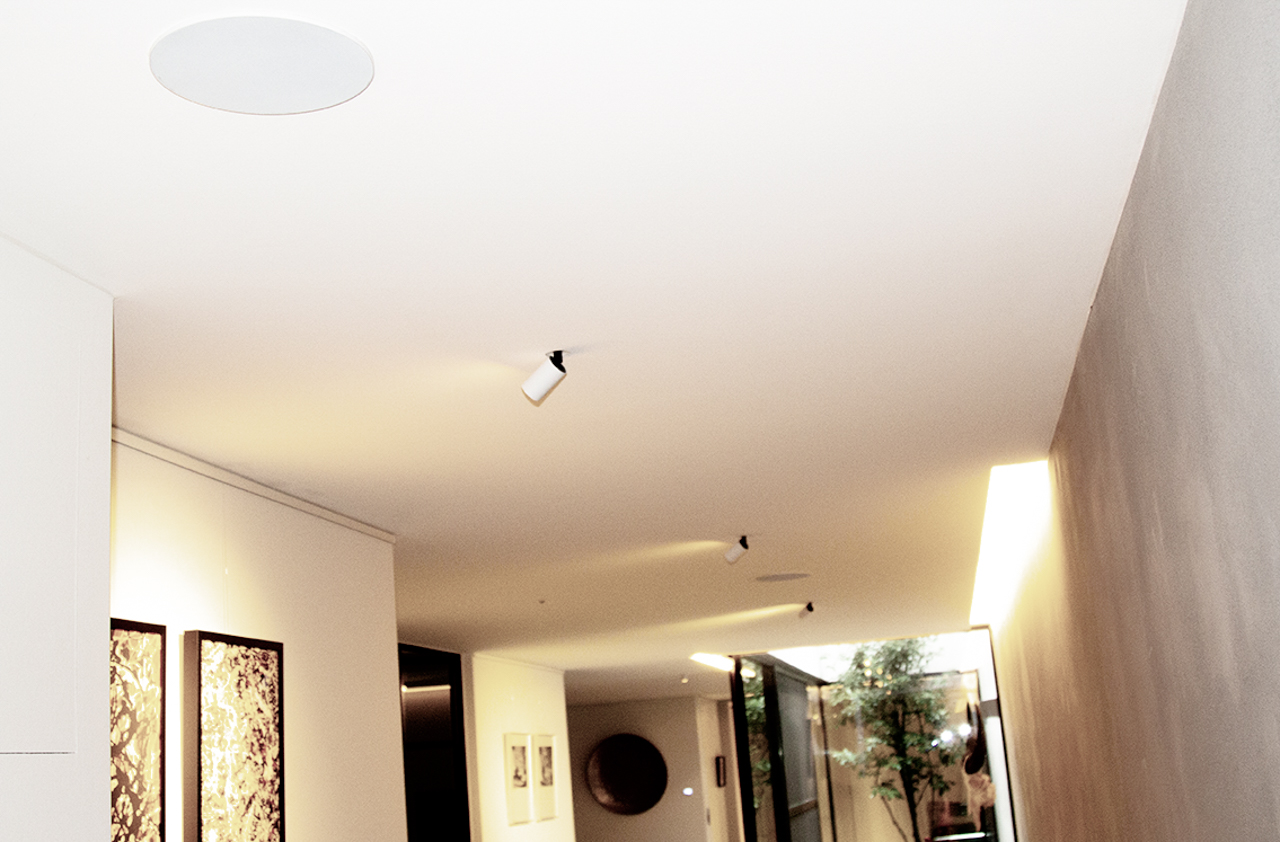 High-end speakers seamlessly integrated
Thanks to the patented Flush mount kits, you completely sink this speaker into the ceiling or wall. The grill and the surface form one line. You can also paint them in the color of your choice, which ensures a seamless finish. Barely visible but more audible than ever!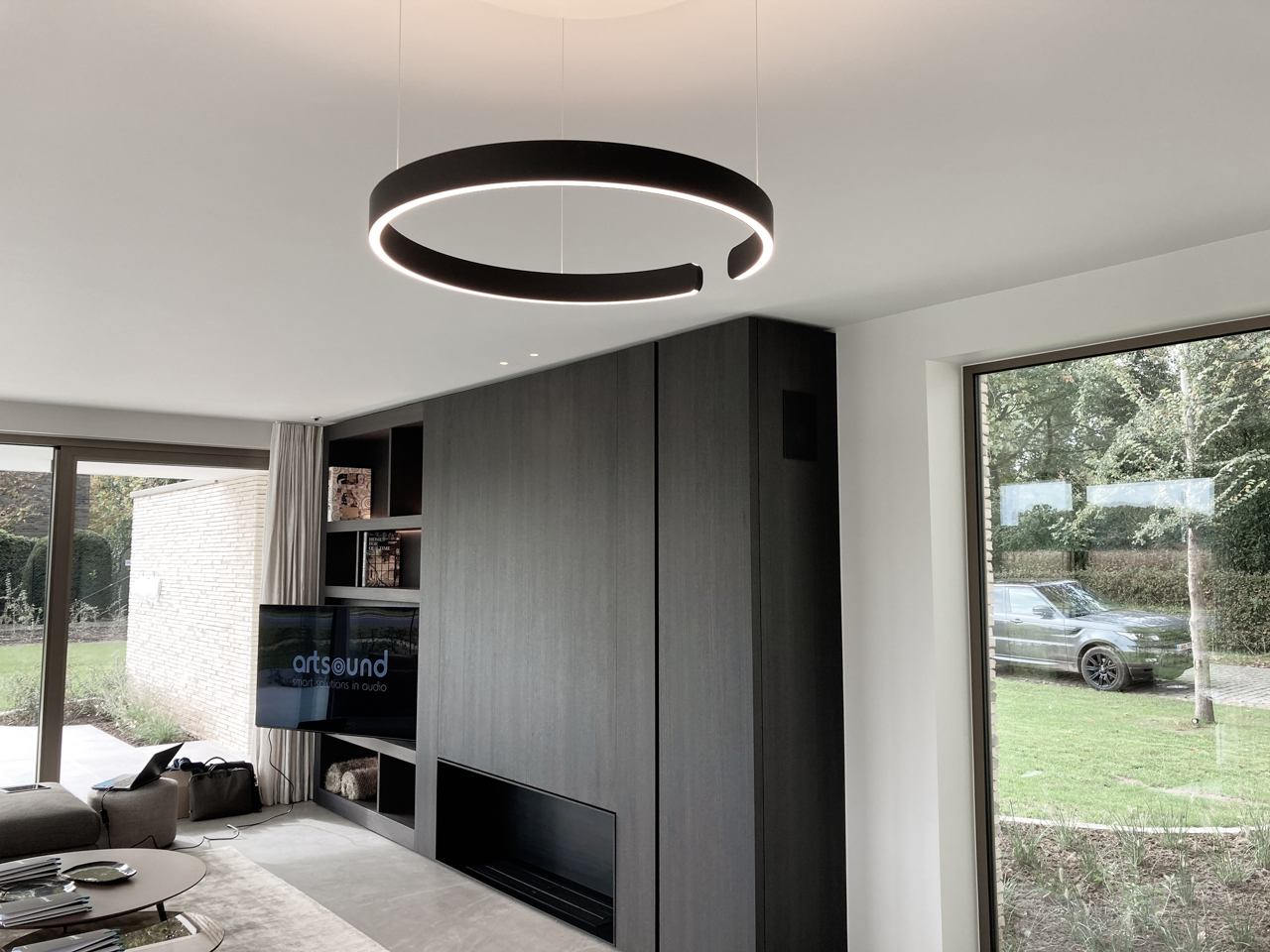 Frequency range
48Hz - 20kHz
Dimensions
360 x 255 x 100mm (h x w x d)
Amp power
40 - 160W (recommended)
Composition
ABS / metal grill
Dimensions cut-out
335 x 230mm (h x w)
Woofer characteristics
8" neodymium
Tweeter characteristics
1" directable neodymium titanium dome
Customers who bought this product also bought: