Feeling brand new
When designing your home, we analyze your needs and propose the most suitable audio solution. Are you a party animal who likes to entertain or someone who listens to music to relax? Is this your primary or secondary home? It makes a world of difference. Fortunately, ArtSound is here to guide you.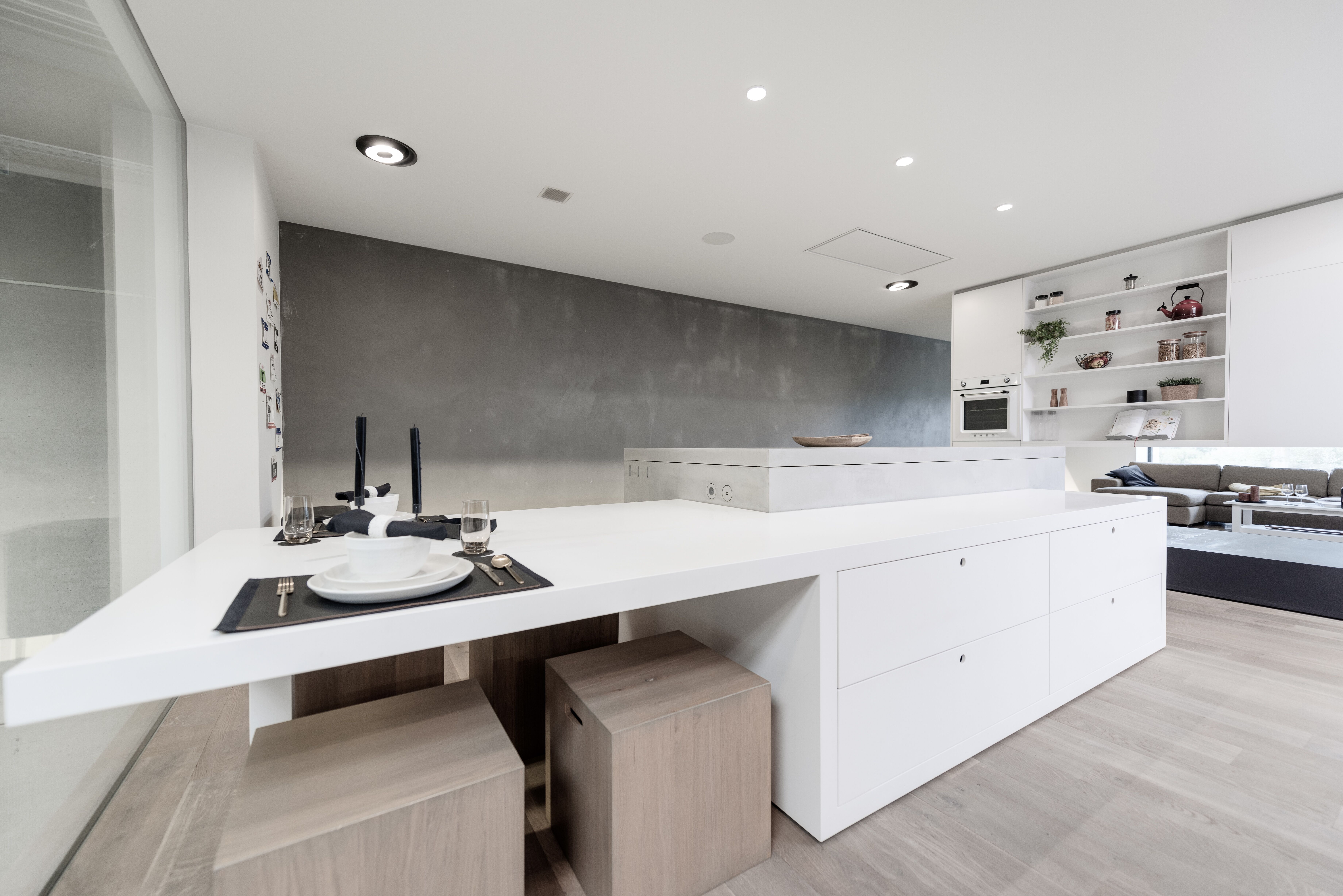 Speakers in a new building
In this sleek modern home/interior office, Artcore recessed speakers were integrated in various rooms. The CORE150 speakers were placed in the office, living room and kitchen. These ensure that the sound level fills these large open spaces to the maximum. In the bathroom, the slightly smaller CORE130 speakers were used.
A well-thought speaker shape
In line with the lighting, a round speaker shape was chosen aesthetically.
With their discreet design, they were beautifully integrated into this modern interior.
This multiroom audio system can be centrally controlled via the Artcore app. So you can listen to music at any time and in any room. Instant cosiness!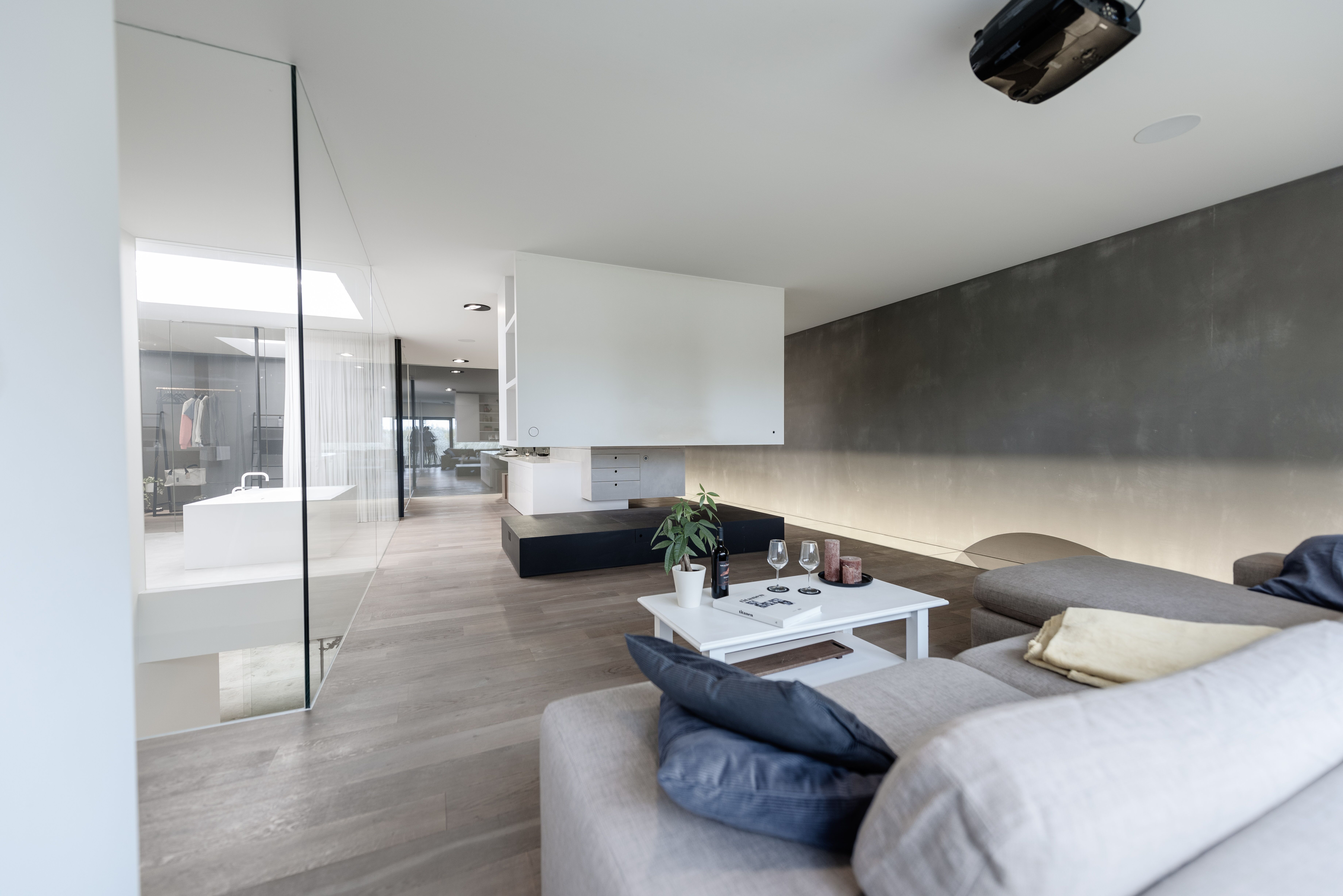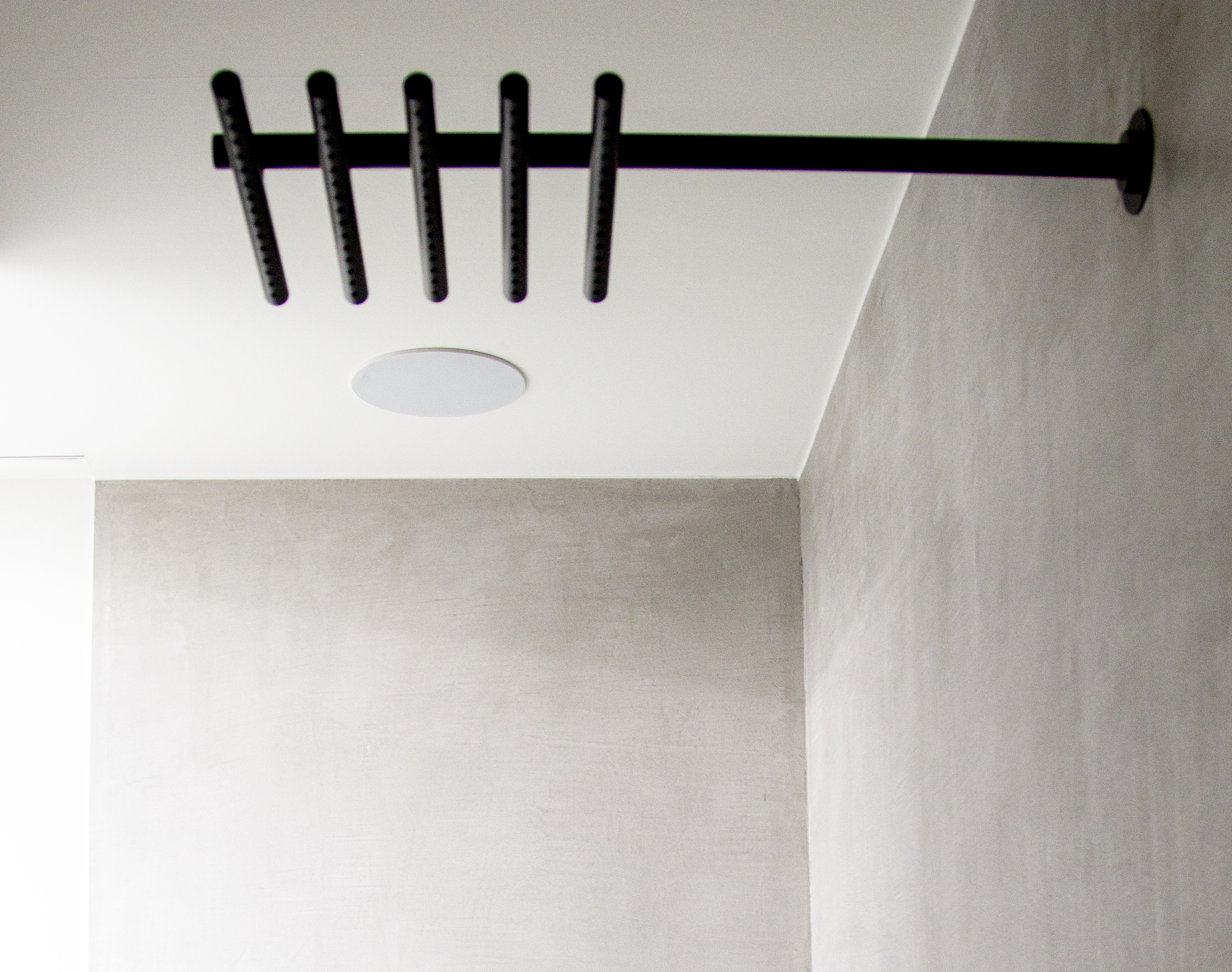 Experience the future with Artcore! Thanks to this advanced technology, there is a warm sound everywhere in the house.
In short, a tailor-made solution. Pure listening pleasure!
For more information regarding the interior design of this project you can contact Jorno Designs.
Projectdesign: Devy Van Cauwenberghe