Enjoy your stay!
Vacation homes are often synonymous with having a nice drink on the terrace, festive atmosphere and conviviality! If you want to create a musical atmosphere in a large villa and outside area, call on ArtSound. We have the right speakers for every situation, whatever your taste in design and color, and for every type of environment. Right down to the pool!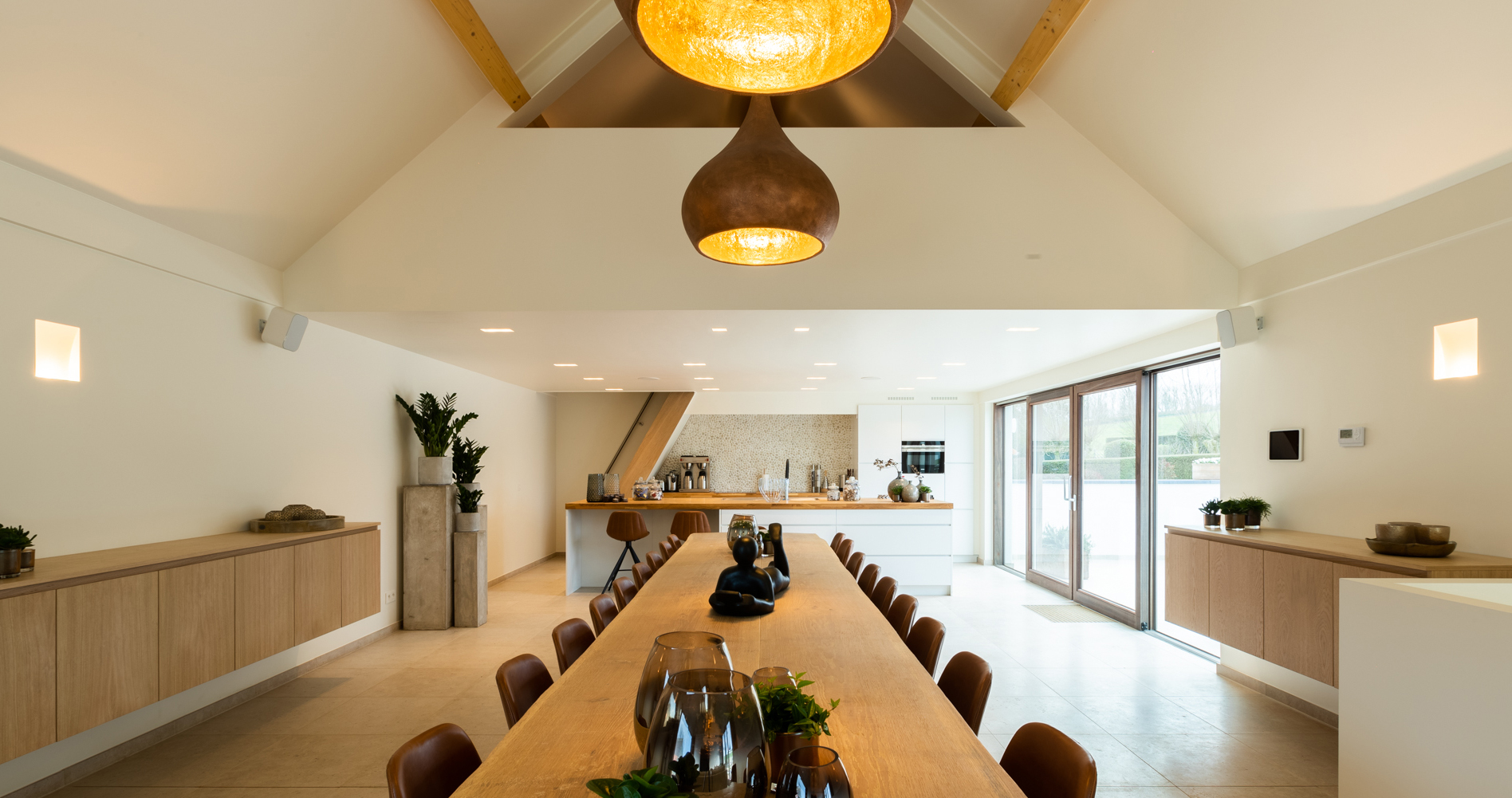 Loudspeakers in a vacation home
In this beautiful holiday home, both built-in and surface-mounted speakers were installed in different rooms. With their discreet design, they were beautifully integrated into this modern interior. This audio system can be centrally controlled through iPads. This way, it is easy to listen to different music in different rooms. Great vibes!
Speakers adapted to each situation
Based on the desired aesthetics and acoustics, we chose the right speakers for every room.
Based on this, the Happi series was chosen for the kitchen, Uni40 series for the living area. For the outdoor area, we went for onwall speakers: the ASW series.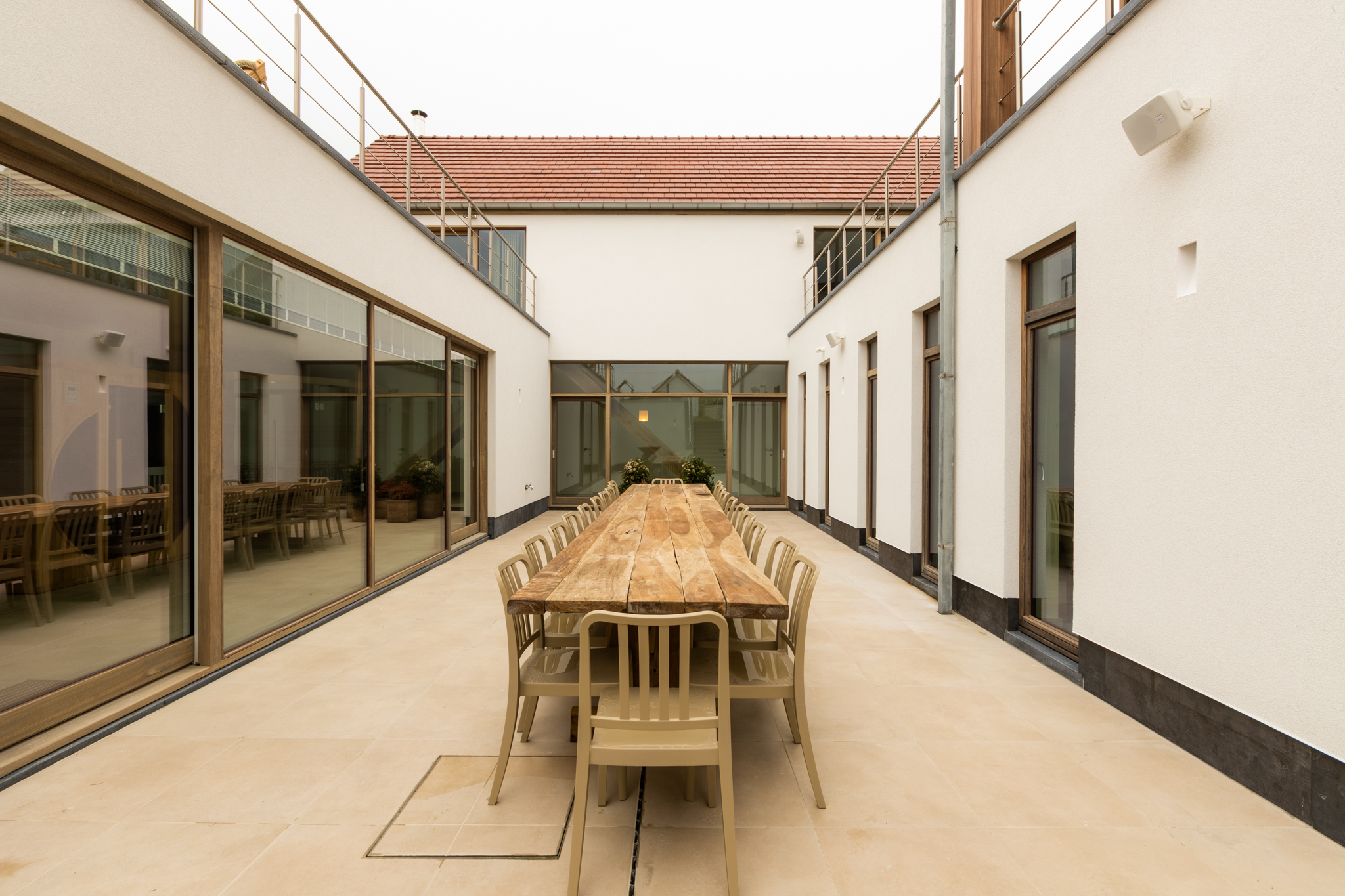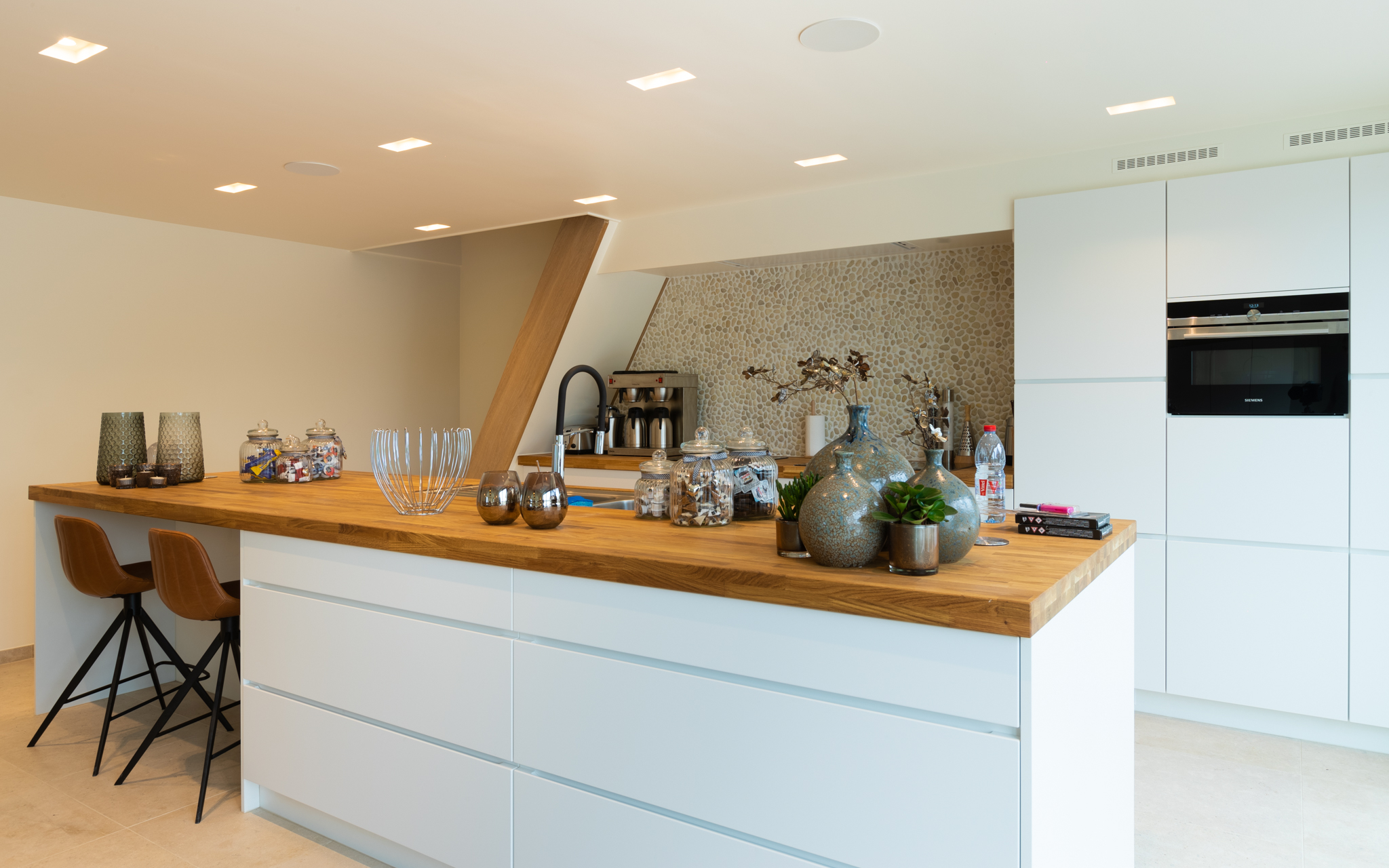 Well-thought speakers
Thanks to the advanced technology, a powerful and warm sound is broadcasted everywhere and at all times.
In short, a tailor-made solution for our customer. Pure listening pleasure!