Mercedes Garage
In this brand-new Mercedes-Benz garage located in the heart of Nivelles, different types of speakers were installed depending on the space in order to meet the needs of the business as much as possible.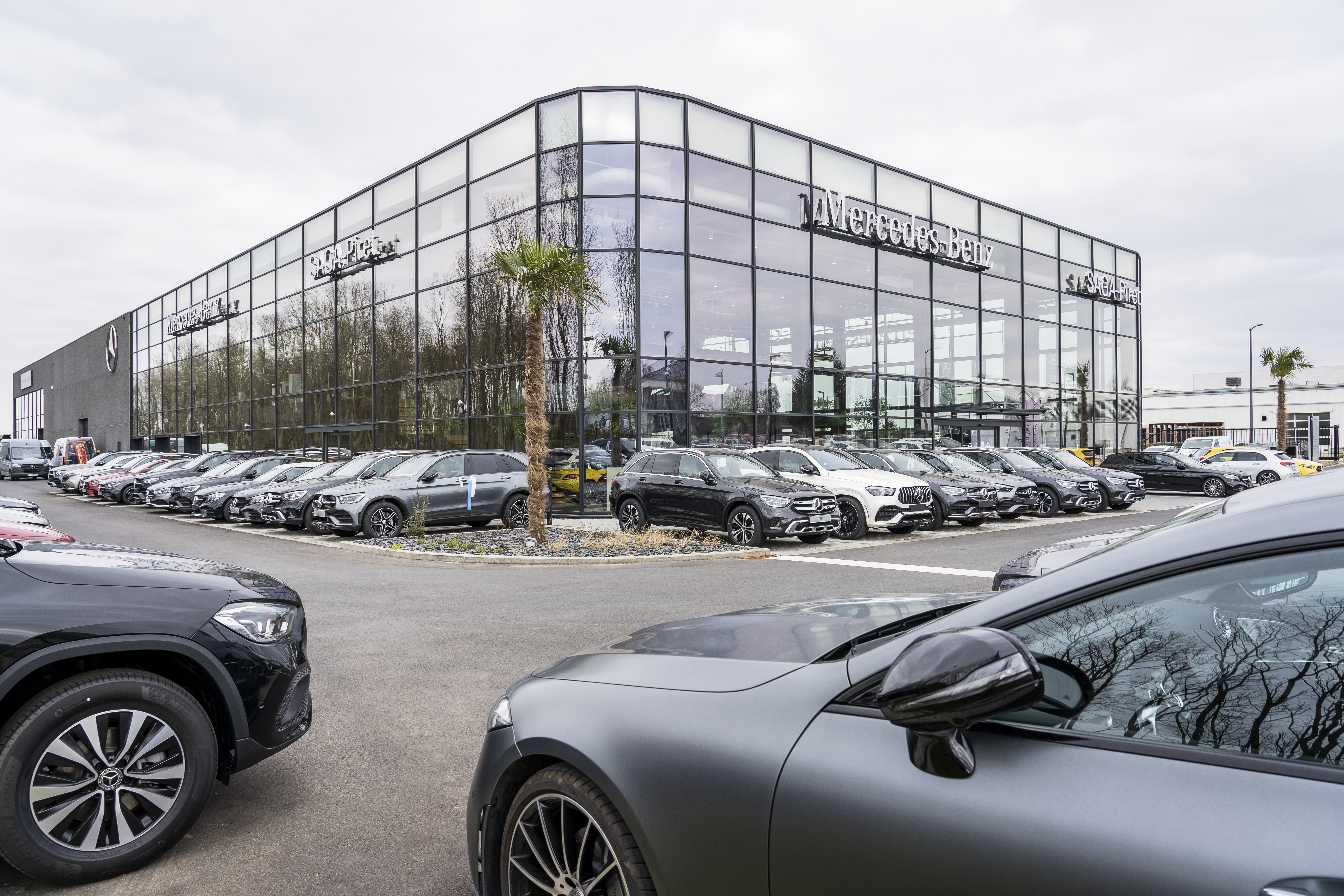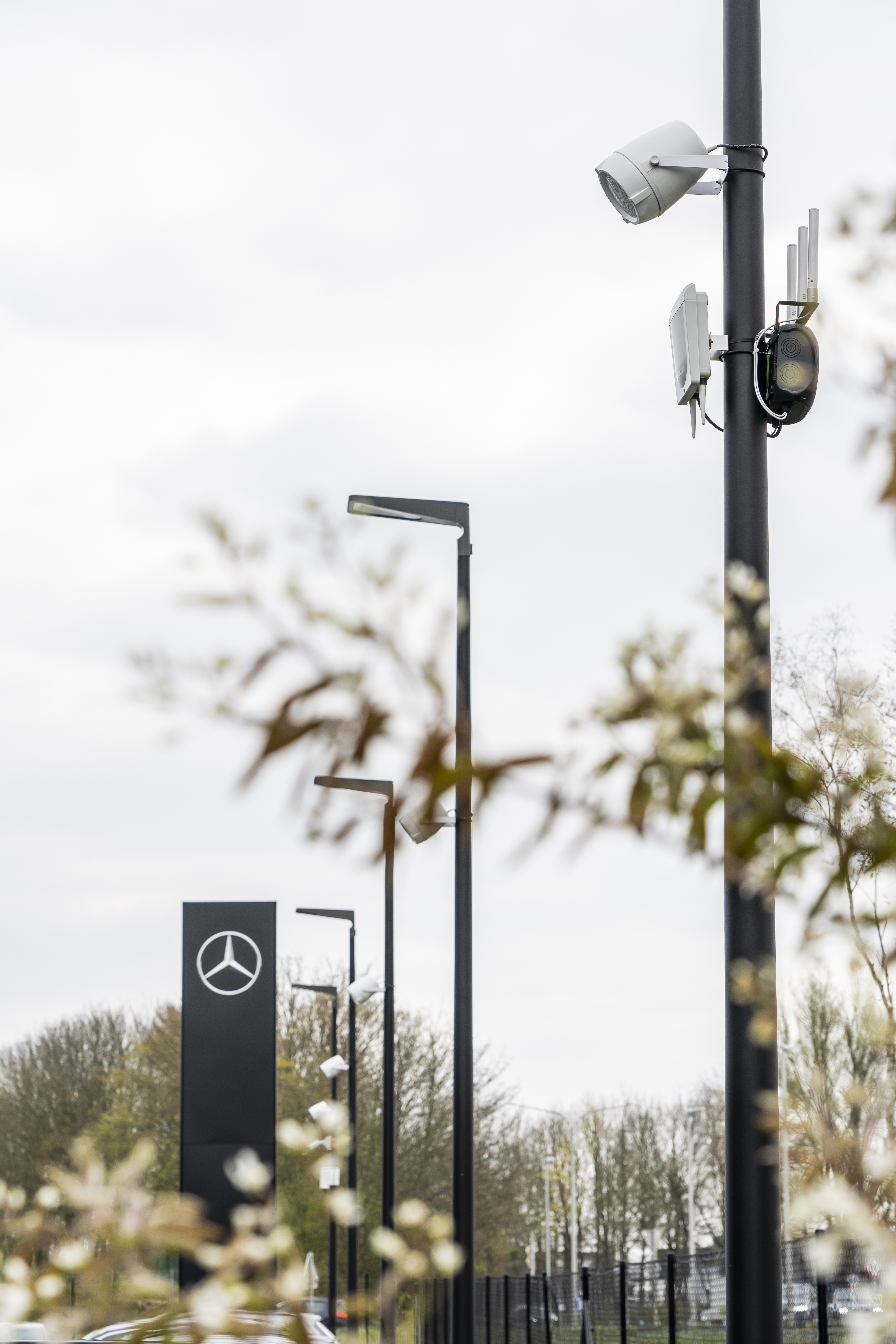 Project speakers on the parking lot
Around the building, a white PSW20 speaker was placed on each lighting pole.
This sound projector effortlessly spreads the sound over the entire car park.
Thanks to its mounting bracket, this speaker can be easily suspended.
360° speakers in the showroom
Within their very spacious showroom, it was important to obtain a good music distribution that could be heard everywhere.
Because of the greater heights, the spherical ASP60 speaker was chosen. Various ASP60 speakers were placed in both the showroom and the workshop.
This type of speaker was specially developed to provide a good spread of music (or broadcasting) with a minimum number of speakers. Furthermore, its design guarantees a 360° spread. This speaker is the ideal partner in large open spaces.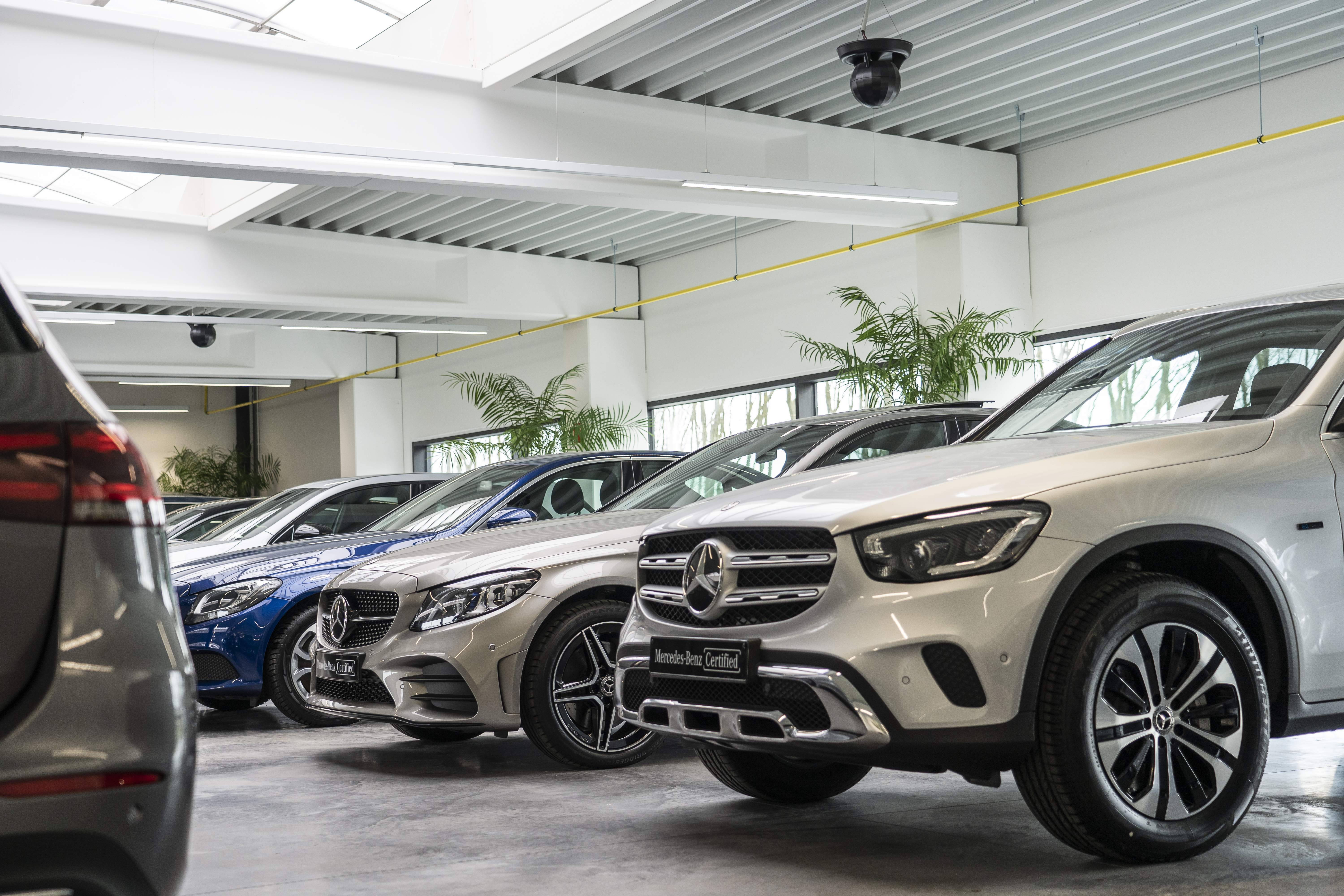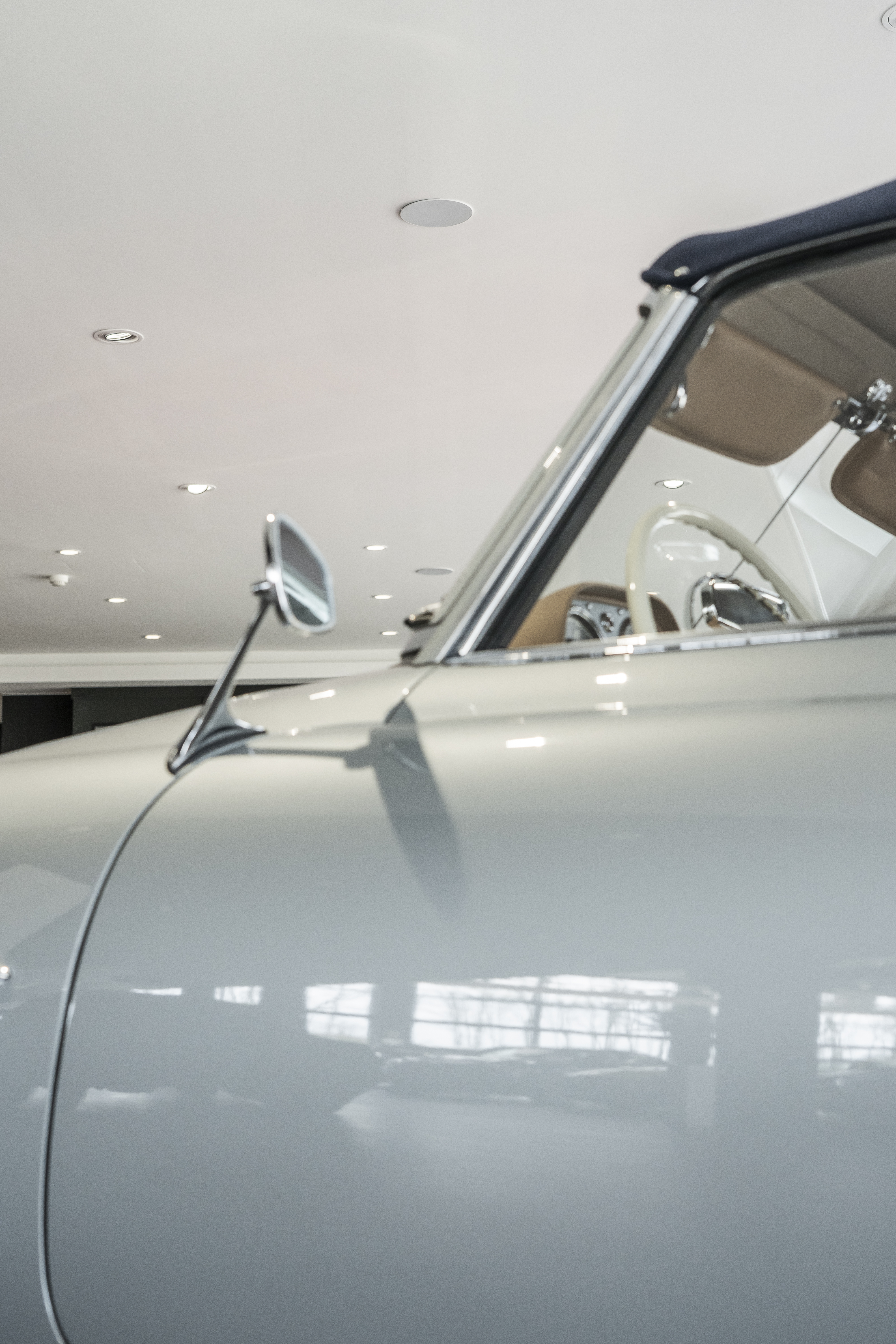 Luxurious look in the oldtimer showroom
In the oldtimer showroom, the FL501T speakers were built into the false ceilings.
These speakers are very sleek and perfectly match the luxurious look of Mercedes-Benz.  
Convinced? At ArtSound, we analyze your needs and make a free customized offer.