LIGHTBEATS L
Portable bluetooth speaker with TWS function and LED lighting 
Handy bluetooth party speaker and waterproof

Dynamic led function with RGB technology

Charging function for mobile device
Free delivery within 3 working days
in Benelux
Secured payment
With iDeal, Credit Card, Bancontact, KBC/CBC and Belfius
Purchased through webshop: 1 year extra warranty
3 years in total
Description
Where's the party? Wherever you want it to be! With the Lightbeats L, you not only get a portable speaker, but also the latest LED technology. A deep bass growls from the passive radiator and the RGB control makes the light dance to the beat. Bluetooth and True Wireless connect invisibly and flawlessly with one or more copies. And thanks to the built-in battery, your smartphone and you Will always be ready for a party. Let's dance the night away!
Waterproof Bluetooth speaker with superior sound
With the Lightbeats L portable speaker, you create a really nice atmosphere at home, with your friends or in your student room. This speaker is equipped with two drivers and a passive membrane. Together with the built-in amplifier, they provide deep basses despite the compact volume. The equilizer forms a nice balance with the treble and midrange.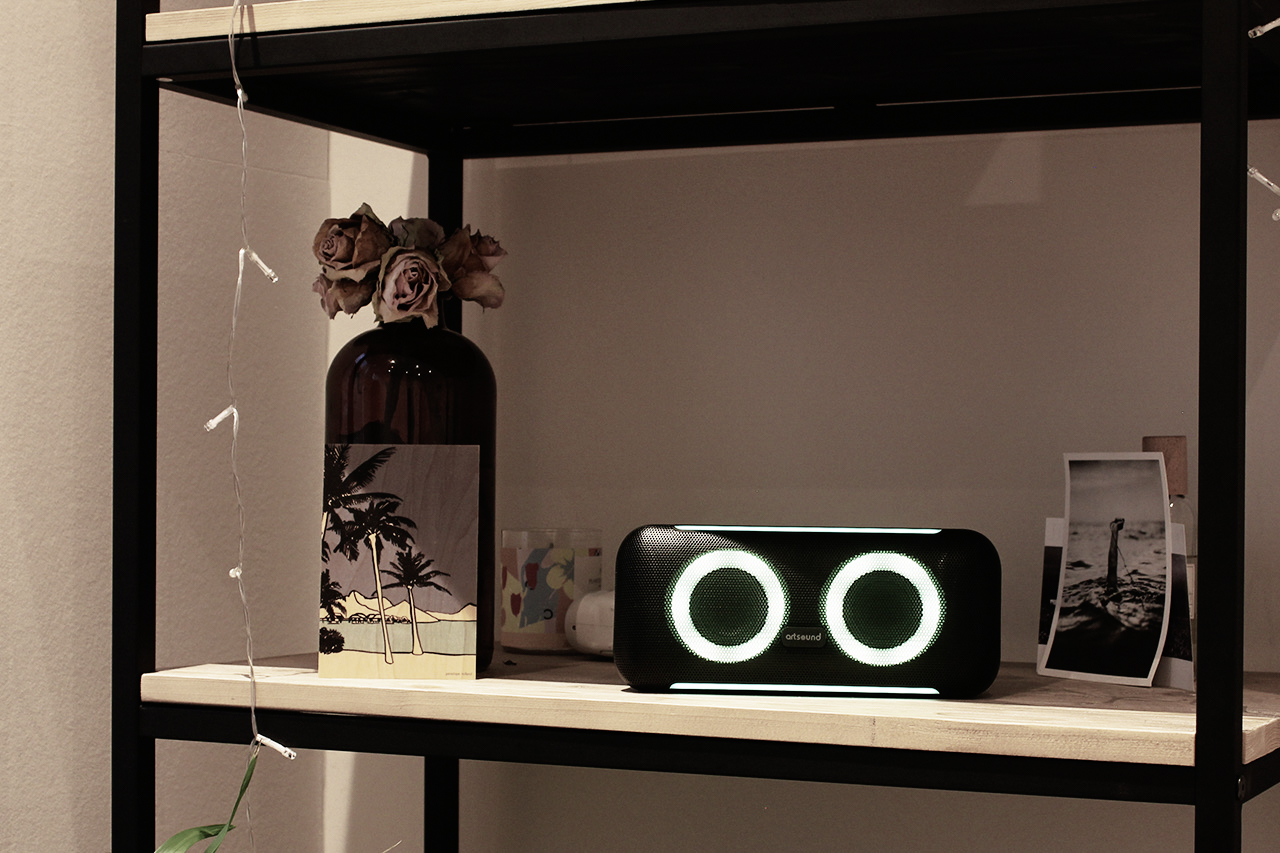 Surprising light effects
The Lightbeats L speaker has the latest LED technology on board. The RGB control lets you dance the light along to your vibes. It will pamper not only your ears, but also your eyes! Moreover, it has an extra built-in battery so you can recharge your cell phone, for example, while you are on the road.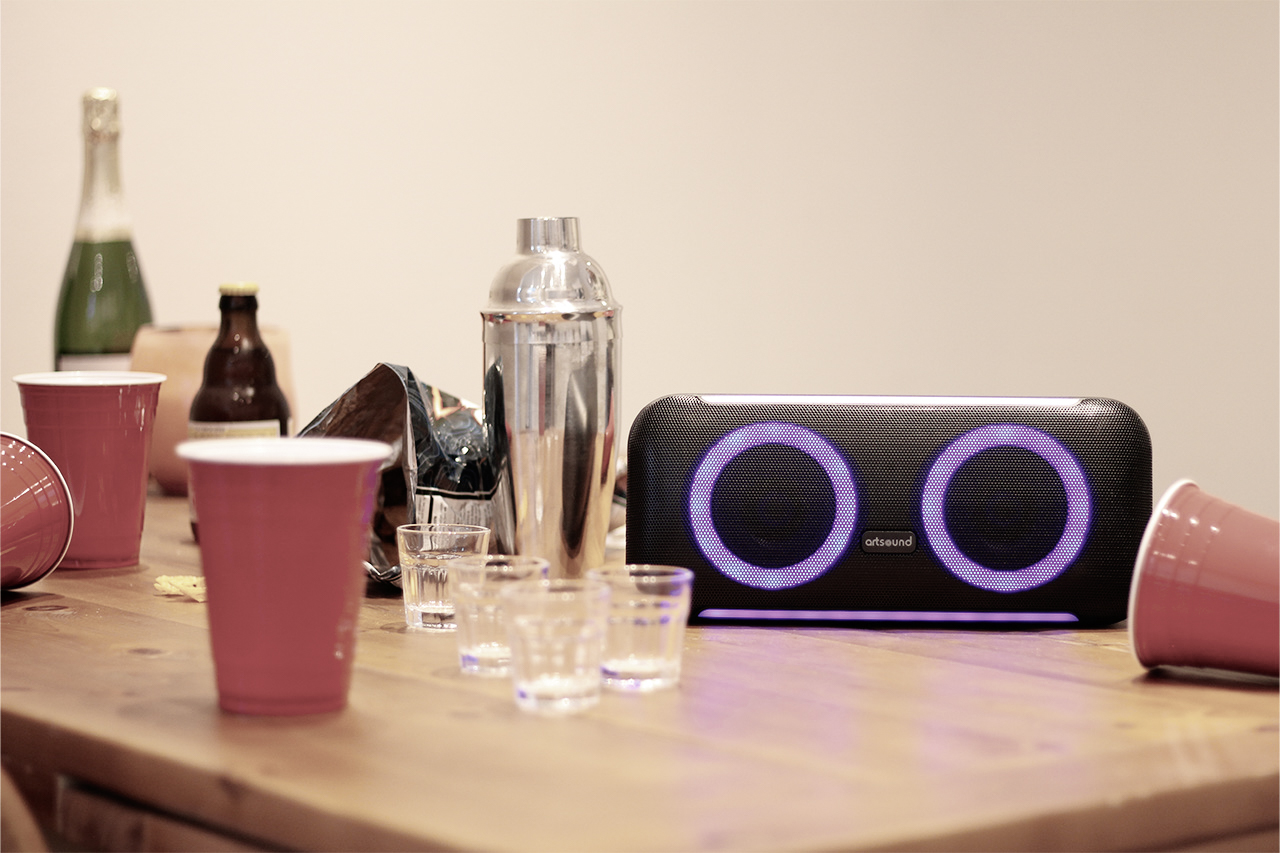 Wirelessly pairable with second Lightbeats
If one Lightbeats speaker is not enough for you, you can pair it wirelessly with a second one thanks to the built-in TWS (true wireless) stereo technology. This allows you to cover larger areas and create a pleasant light atmosphere!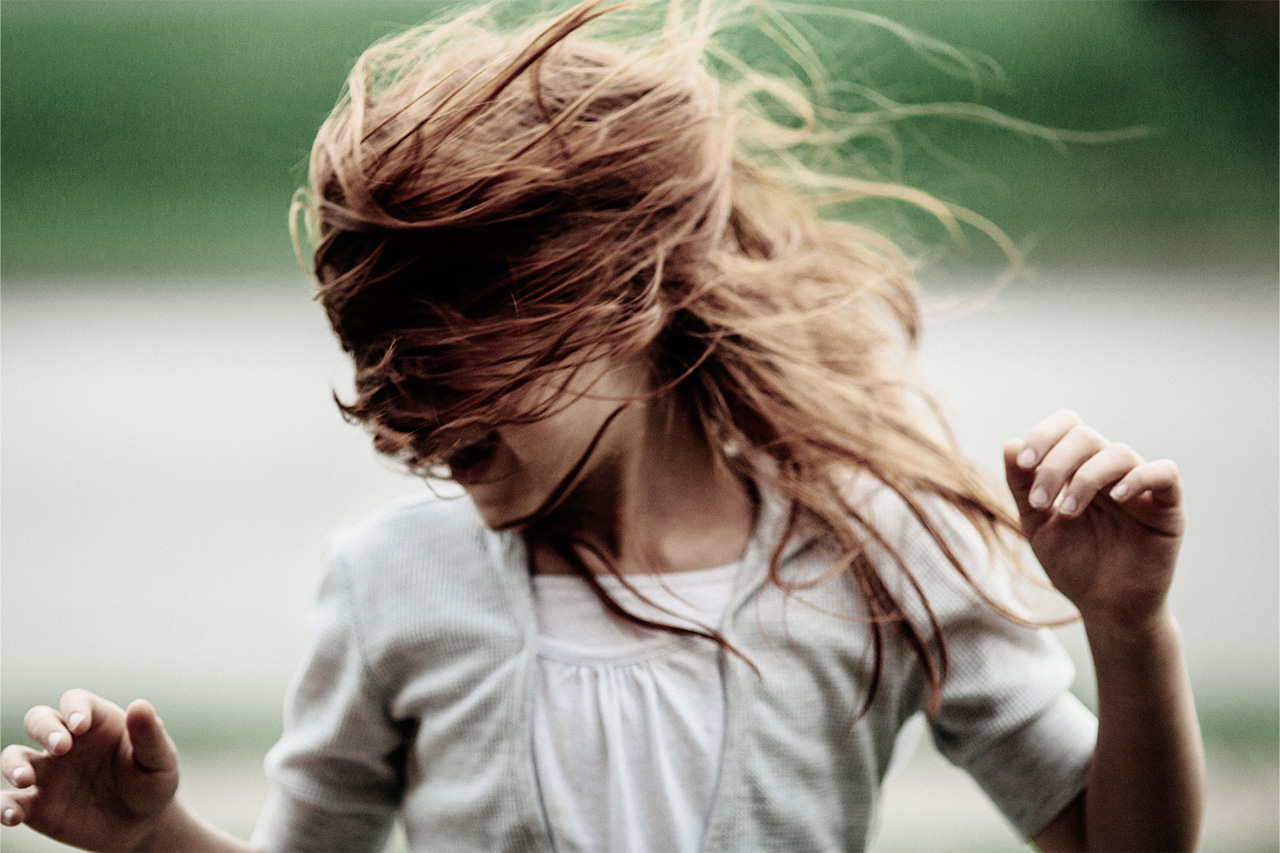 Frequency range
20Hz - 20kHz
Dimensions
126.5 x 291 x 110 mm (h x w x d)
Sources
Stéréo Bluetooth [TWS]
USB (charger), Type A , 5V/1A
Carte SD (jusqu'à 32GB)
Woofer characteristics
2 x 3" bass drivers
Extra accessories
USB-cable